Grow Your Business with Higher Ranking
Local and affordable SEO in Sutton Coldfield and the surrounding areas, to get your website ranking higher in Google!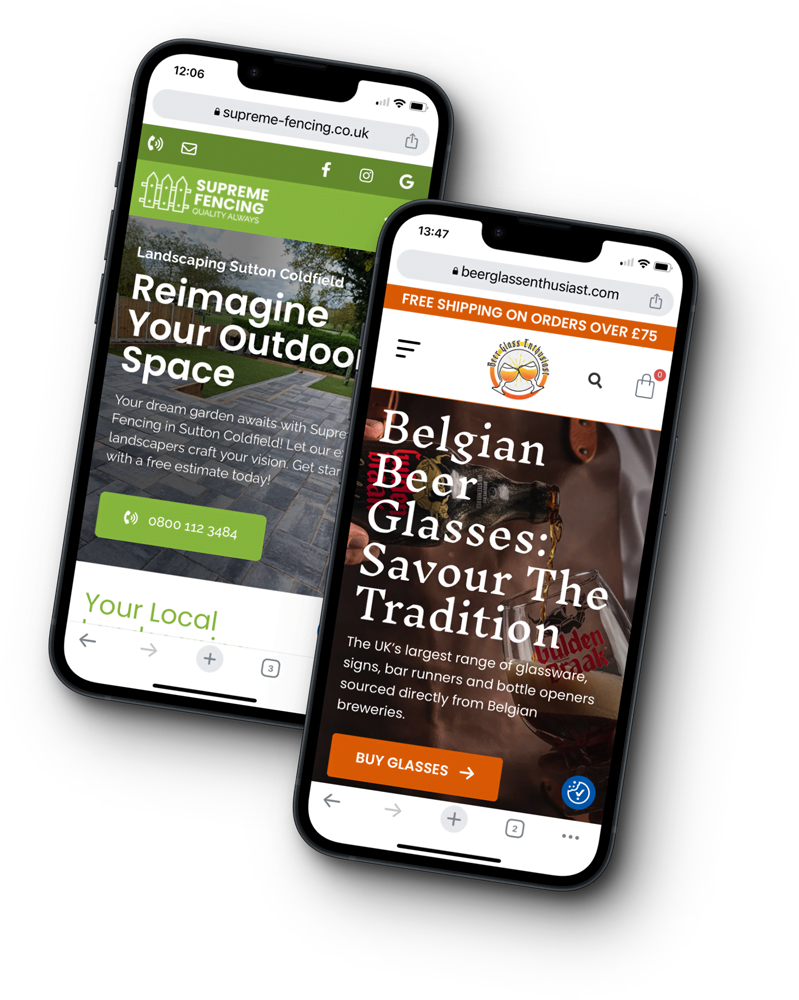 SEO Services in Sutton Coldfield
Search engines like Google have increasingly high demands for content quality and a good user experience. As an SEO professional in Sutton Coldfield I can help you to optimise your website to rank more easily for relevant keywords.
I want to drive more visitors to your business website and increase sales for you using a mixture of technical know-how, creative talent, and SEO strategies tailored to your unique goals. Every Sutton Coldfield SEO client project starts with an SEO audit.
This allows me to assess your current position and identify areas of improvement that will allow your website's performance to accelerate.
SEO provides a better return on investment than any other digital marketing channel.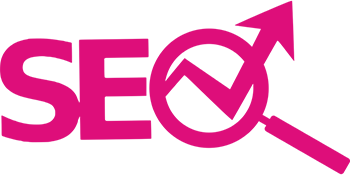 What is SEO?
SEO stands for Search Engine Optimisation. But what does that mean? And what does search engine optimisation entail?
In short, SEO is all about getting more and better quality website traffic and achieving high search result rankings organically. By organic, we mean without paying for web traffic via pay-per-click ads, among other methods.
Within SEO, there's a wide variety of strategies to accomplish this – some of which are more effective than others. This could be anything from developing website content around keywords related to your industry to maintaining a strong presence across multiple social media platforms.
SEO practices and strategies are constantly changing to remain effective as internet search engines continuously update algorithms.
A Local Sutton Coldfield SEO Company
For over 20 years, I've been working on SEO for business websites in Sutton Coldfield. In that time, I've covered a very broad range of industries but at their heart, they are the local businesses that have required a focus on local SEO.
In my portfolio, I have local plumbers and builders, psychologists and wedding-related businesses  – all based in and around Sutton Coldfield. All of these websites need to focus on their local SEO in Sutton Coldfield and rank well for their target keywords and phrases in and around Sutton Coldfield. I've also worked with clients who require SEO in Solihull and SEO in Birmingham.
Professional Search Engine Optimisation Services
There are many factors that make up Search Engine Optimisation (SEO) and below, I've listed some of their key points.
If you need help and advice with your local SEO, please do get in touch.
SEO Packages
All websites are different and, as such, all SEO projects should be tailored to an individual client's requirements.
Having said that, the fundamentals of SEO remain the same and it's important to get those right whatever the size of the website.
One-Off SEO Packages
An ongoing, monthly, SEO package is the best option.
Because of changing Google algorithms and an increasingly competitive landscape, it will always be better to monitor, review and adapt your SEO strategy on an ongoing basis. However, I realise that not all budgets stretch to monthly SEO packages and some businesses will just want a local SEO expert to provide their website with the best possible start.
For that reason, I offer a one-off SEO package.
I can't give you a set price, here and now, because no two websites are the same.
A simple 5-7 page website will require a lot less work than a 20-30 page website or one that has 100's of pages. SEO pricing will also depend on the level of competition for the keywords that the website needs to rank for.
Monthly SEO Packages
I also offer a range of affordable monthly SEO packages for those businesses who do not have the in-house capacity or skill set to keep up-to-date with the ever-evolving nature of SEO.
To truly stay ahead of the competition, talk to me about local monthly SEO packages in Sutton Coldfield.
Please contact me for more details.
Andrew gave us clear and concise instructions of what we needed to provide, there was excellent communication throughout the whole process. He is professional, courteous, precise and it is a pleasure to work with him and we are really, really pleased with our new wesbite.
Already for some keywords after only around 2 weeks my new website is appearing on the 1st page of Google! The feedback regarding my website from clients, family and friends has been fantastic, with many commenting on how professional it looks.Andrew provides the 'personal touch' you don't get from large companies.
We went to Andrew to set up our website not having one before or really knowing what we want. Andrew simplified it and broke the whole process up to us. We had to give him all Information and pictures, but then what he created for us with what we gave him is phenomenal !!! The details and little things he has added that me never thought of 👌🏼
Andrew designed and set up our first web site for Rapid-Myco Technologies. He translated our brief very accurately and his first design was the one we have adopted which we are obviously very very pleased. He was responsive, highly professional and a pleasure to work with.
Andrew is a fantastic web designer combined with dedication and professionalism. He created an easy to navigate, modern and interactive website for me. He is very informative and always ready to provide suggestions, Andrew is prompt to respond to questions and most importantly he delivers what is asked for! I would highly recommend.
Andrew was recommended to me by a friend who had some work done. This recommendation couldn't have been any higher. Andrew has excelled in every aspect of this requirement. He is professional, punctual, polite and adept in every aspect of his work. I'm over the moon with the website Andrew has created for me. I'm reaping the rewards of his expertise near instantly.
Monthly Web Design & SEO Tips
Monthly SEO and web design inspiration delivered directly to your inbox!