It finally feels as though spring is in the air. And we have a timetable for getting our lives back to some sort of normal!
So what better time to give your website a spring clean.
Every website needs a refresh once in a while just to make sure that everything is in good working order, looking good and meeting the goals you need it to.
Time to spring clean your website?
Let's be honest, when was the last time you actually updated your website?

For many businesses, your actual work keeps you more than busy enough but you really do need to make some time – just occasionally – to keep on top of your website.
If you really don't think this is something for you, then check out my affordable website maintenance packages.

However, if you do fancy having a go yourself, below are 5 steps you can take to ensure that your website is in tip-top condition and ready for the months ahead.
Update website content and information
Is there any new business information that you haven't got around to putting on your website yet?
new team members
new services offered
new case studies or photos of completed projects
updated contact details
social media links
You might also want to look at your blog posts. Are they still relevant?
If things have changed since you wrote your post, take this opportunity to update the post and breath new life into it.
And don't forget to give the content a proofread. Even with the best will in the world, typos do have a tendency to creep in.
New website content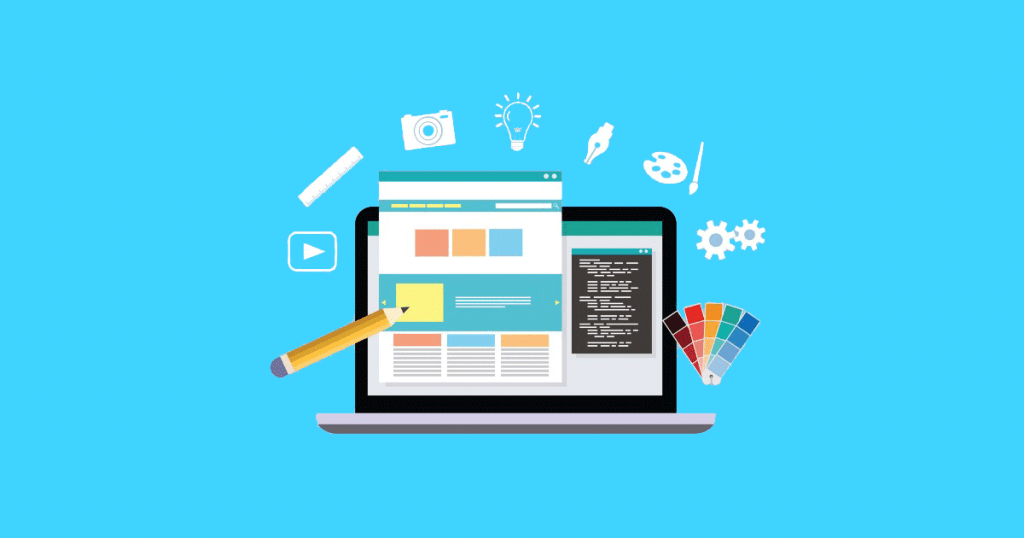 Once you're sure that the existing content is correct and up-to-date, why not add some new content to boost your SEO or convert people who are already visiting your website?
The key here is to use data to guide your actions.
An easy first step is to have a look at the data in your Google Search Console to see what keywords and phrases you're currently ranking for and those other terms that you're appearing in the listing but people aren't finding you.
If the impressions number are high but the clicks are low, then this is an opportunity for you. Add new content that targets these keywords and increase those visitor numbers!
Check For Broken Links and Fix Them
This happens to all of us at some point. It might be a internal link on your website or you might be linking to broken page on an external website. Either way, it's best to fix them.

It's a task that only has to happen every few months and is useful for both visitors and SEO – no one likes a broken link.

There are loads of tools out there. Click here to try one free broken link checker tool.
Look for new internal linking opportunities
Once you've checked for broken links – how about adding a few more internal links? Internal linking can really help boost your SEO as well as guide visitors around your website in the most efficient way.

If you've added some blog articles recently but not linked them to the relevant service pages, then you really need to do so. Internal linking is an easy win for website SEO and, if you're not doing it,  you're missing out!
Make sure all your software and plugins are up-to-date
Website owners are in contact battle with people who want to break their websites. It's nothing personal, these bots are just constantly on the lookout for websites with out-of-date software.

Content Management Systems (CMS), like Joomla and WordPress, are updated regularly – sometimes to add new features but often to close security loopholes.

The plug-ins that help your website function also need to be kept up-to-date which can make a big difference to how secure your website is.
Be sure to take a back-up of your website if you're doing a lot of updates or an update to the core of the CMS, as some updates can break things and having a reliable back-up to call upon is very useful in this situation.
Conclusion
These 5 steps will take time and effort but, as with any good spring clean, you know you'll feel a lot better when it's done!
And, as a bonus, you'll also have a website that's doing its job better as a result.
Of course, if you really don't have the time or expertise yourself, then I do offer some very affordable website maintenance plans.